Undergraduate and graduate programs
Tools, services and useful info
Cooperative Program with the University of Chicago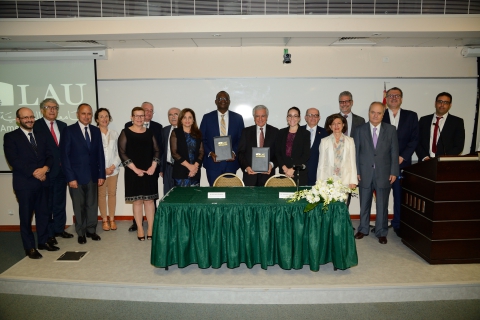 The Department of Economics at LAU and the Harris School of Public Policy at the University of Chicago have established an exchange program that will enable master's students in applied economics to study at one of the United States' premier academic institution.
The new agreement will enable students from LAU and Harris Public Policy to conduct coursework at their partner school, and to pursue internships and career placement opportunities through either institution.
Through the collaborative exchange program, LAU students who have successfully completed their first year of the Master of Arts in Applied Economics may be admitted to Harris School's Master of Arts in Public Policy. Harris students who have successfully completed the one-year Master of Arts degree can apply to LAU's MA in Applied Economics. This cooperation will allow students to complete two degrees in two years.
Students from either school can make use of the other institution's internship and career placement opportunities, whether or not they are taking part in the exchange program. Each university will also benefit from the other's ties with international institutions such as the World Bank, the United Nations Development Program and other regional actors.
For more information, please contact the Department of Economics.