Undergraduate and graduate programs
Tools, services and useful info
About the School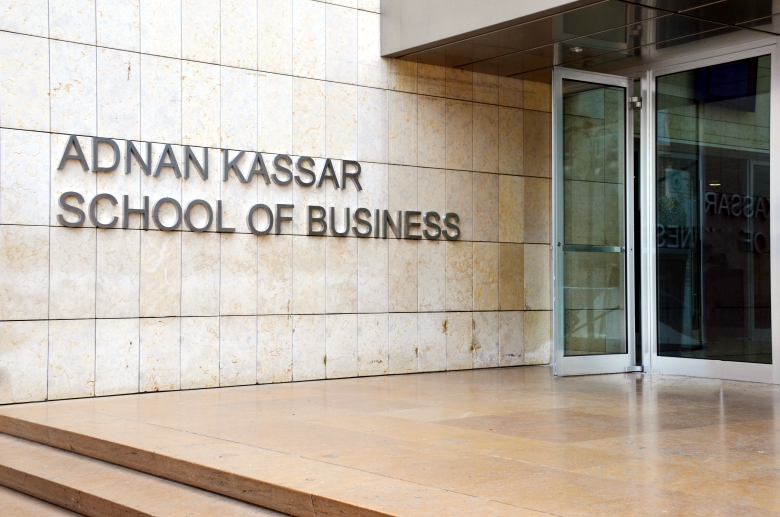 Welcome to the LAU Adnan Kassar School of Business, a leading provider of business education in Lebanon and a promoter of a student-centered environment.
In April 2015, the School of Business at the Lebanese American University (LAU) was named after the renowned businessman, Adnan Kassar, in acknowledgment of his continuous contributions to education excellence.
The Adnan Kassar School of Business (AKSOB) focuses on high-quality teaching in a supportive environment to ensure that, upon graduation, its students will possess a competitive advantage in their chosen fields.
With a leadership and faculty composed of industry experts as well as top academics and researchers, the main focus of AKSOB is to provide the knowledge, skills and industry know-how that are required for success in an ever-evolving and dynamic business world.
The School offers bachelor, minor and master's degrees at the LAU Beirut and Byblos campuses.
See more of what the Adnan Kassar School of Business represents