Undergraduate and graduate programs
Tools, services and useful info
Master of Arts in Applied Economics
Location: LAU Beirut.
Duration: two years (full-time)
Total Credits: 30.
Department: Economics
The study of economics has changed considerably since the introduction of mathematical and econometric methods of analysis. The Master of Arts (MA) in Applied Economics provides interested candidates with an in-depth understanding of economic theory and applied quantitative methods.
The program prepares future professionals for jobs as applied economists in the private and public sectors. The student will learn how to gather, read and assess economic data, as well as conduct relevant policy analyses that are most valued by businesses, organizations, and policymakers. The program is also designed to be an intermediate step to the PhD in Economics or related fields.
Program Outcomes
Upon completion of the MA in Applied Economics the graduate will:
Possess advanced knowledge in the areas of microeconomics, macroeconomics and econometrics.
Be capable of using economic theory and econometric models for assessing public policies.
Understand and work with advanced macroeconomic and microeconomic models.
Apply advanced mathematical and econometric techniques to analyze economic data.
Interpret and critically evaluate articles in the economics research literature.
Use advanced economic theory and empirical methods to evaluate public policy decisions.
Critically analyze government economic policies.
Program Requirements
The program consists of 30 credits with core courses emphasizing advanced microeconomics, macroeconomics, econometrics and quantitative methods. A selection of diverse topics totaling 9 credits constitute the elective component. The topic courses survey current policy issues in local, regional and international contexts.
To obtain the MA degree, students should complete a total of 30 credits composed of:
- Core Requirements (18 credits)
- Elective Requirements (9 credits)
- Capstone Project (3 credits)
The Applied Economics Project course is a research project written under the supervision of a faculty member. Students are required to use economic models and tools to tackle an applied economics problem. Students are then required to present their work in a forum open for economics faculty and graduate students.
Core Requirements (18 credits)
| | | |
| --- | --- | --- |
| Number | Course | Cr. |
| ECO821 | Advanced Microeconomics | 3 |
| ECO822 | Advanced Macroeconomics | 3 |
| ECO831 | Applied Econometrics I: Cross Section and Panel Data | 3 |
| ECO832 | Applied Econometrics II: Time Series Data | 3 |
| ECO833 | Applied Econometrics III: Empirical Strategies for Applied Microeconomics | 3 |
| ECO840 | Mathematical and Computational Models in Applied Economics | 3 |
Electives (9 credits with minimum 6 credits in economics)
Number
Course
Cr.
ECO835
International Monetary Theory and Policy
3
ECO850
Environmental and Resource Economics
3
ECO852
Public Economics
3
ECO855
Growth, Business Cycles and Economic Policy
3
ECO861
Economic Policies in the Middle East
3
ECO863
Challenges of Economic Development in the Middle East
3
ECO880
Special Topics in Economics
3
Non-economics Electives
FIN835
Commercial Bank Management
3
FIN863
Financial Derivatives
3
FIN836
Modern Portfolio Management
3
OPM880C
Sp.Top.OPM: Operations Management
3
ACM724
Linear Programming
3
CSC615
Machine Learning
3
CSC688C
Top.CSC: Data Visualization
3
IGS725
Gender and Public Policy
3
INA831
Intl. Political Economy
3
MIG765
Migration and Development
3
MA Project (3 credits)
| | | |
| --- | --- | --- |
| Number | Course | Cr. |
| ECO898 | Applied Economics Project | 3 |
Admission
Admission to the graduate programs offered at the Adnan Kassar School of Business follow the LAU general graduate requirements.
In addition to the following:
Holders of a bachelor's degree in economics, in any related field (such as finance with a minor in economics), or in a quantitative field (i.e. mathematics, physics, computer science, engineering) are eligible to apply.
A minimum GPA of 3.0 is required.
Joint Publications with Faculty Members
Boutros, P., & Fakih, A. (forthcoming). Drivers of Research Outcomes in Developing Countries: The Case of Lebanon. Economies.
Fakih, A., Haimoun, N. & Sleiman, A. (forthcoming). What Drives Demand for Private Tutoring in the MENA Region? Evidence from a Youth Survey. African Development Review.
Fakih, A. & Sleiman, Y. (forthcoming). The Gender Gap in Political Participation: Evidence from the MENA Region. Review of Political Economy.
Abdo Ahmad, I., & Fakih, A. (forthcoming). Does the Legal Form Matter for Firm Performance in the MENA Region? Annals of Public and Cooperative Economics.
Fakhoury, A., & Fakih, A. (forthcoming). Government Intervention and Business Response as Determinants of Business Continuity amid COVID-19: The Case of Jordan and Morocco, International Journal of Economic Policy in Emerging Economies.
Barakat, Z., & Fakih, A. (2021). Determinants of the Arab Spring Protests in Tunisia, Egypt and Libya: What have we learned? Social Sciences, volume 10, issue 8, pp. 1-15.
Baalbaki, R., & Marrouch, W. (2020). Is there a garbage Kuznets curve? Evidence from OECD countries. Economics Bulletin, 40(2), 1049-1055.
Fakih, A., Ghazzawi, N. & Ghazalian, P.(2020) The Effects of Power Outages on the Performance of Manufacturing Firms in the MENA Region Review of Middle East Economics and Finance, volume 16, issue 3, pp. 1-28.
Marrouch, W., & Mourad, J. (2019). Effect of gasoline prices on car fuel efficiency: Evidence from Lebanon. Energy Policy, 135, 111001.
Graduate Placements
Many of our Applied Economics graduates got admitted into top-ranked Ph.D. programs, and secured employment opportunities in international organizations, consulting firms, NGOs and multinational corporations.
Ph.D. Placement:
HEC Montréal, Ph.D. in Applied Economics
University of Ottawa, Ph.D. in Economics
Concordia University. Ph.D. in Economics
University of Manchester, Ph.D. in Economics
University of Houston, Texas, Ph.D. in Political Science
University of Cyprus, Ph.D. in Economics
Industry Placement:
World Bank
United Nations Economic and Social Commission for Western Asia (ESCWA)
Institute of Global Prosperity – UCL
Chevron Corporation, American multinational energy corporation
Korn Ferry, Global organizational consulting firm
League of Arab States
American Near East Refugee Aid, NGO
The Arab Council for Social Sciences, NGO
Testimonials
Ghina Abdul Baki, Ph.D. candidate in Economics, University of Ottawa
"The Applied Economics Graduate Program at LAU offers a high educational quality that is vital for a future career or academic success. It also creates supportive and encouraging learning and research environment for students to step out of their comfort zone, and that is what defines an authentic education."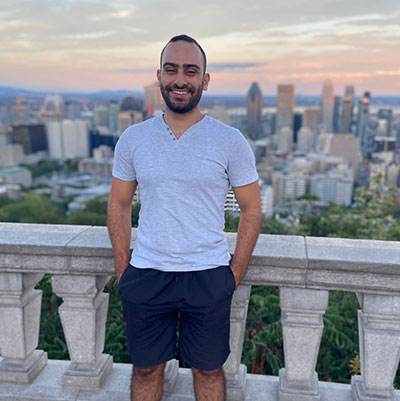 Issam Abdo Ahmad, Ph.D. Candidate in Applied Economics, HEC Montréal
"The MA in Applied Economics program at LAU equipped me with a rigorous foundation for conducting empirical econometric work. This strengthened my research skills whereby I was able to publish with my advisor a paper at a refereed journal that I presented and discussed later at an international conference."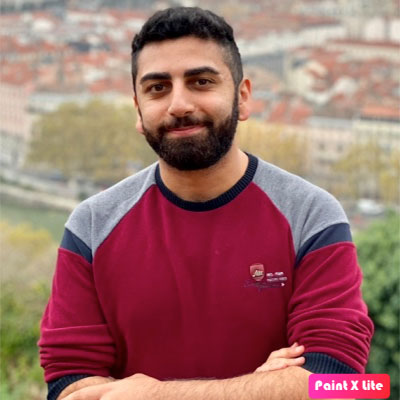 Giorgio Maarraoui, Ph.D. candidate in Economics, the University of Manchester
"The M.A. in Applied Economics has greatly boosted my software skills (STATA, Mathematica, and GAMS) as an economist. Needless to say, knowledge of these skills is in high demand in the labor market in Lebanon and abroad. In addition, the program not only enriched me with the theoretical baggage needed for a Ph.D., but also allowed me to learn how to write referee reports, think about real-life economic problems strategically and methodically, and write economic papers from A to Z."