Undergraduate and graduate programs
Tools, services and useful info
Introduction to the World of Banks by Fransabank
Executives from Fransabank as guest lecturers in finance and banking classes.
Apr 01, 2016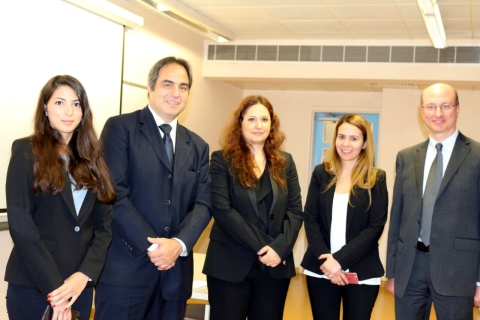 In March 2016, three executives from Fransabank, namely, Mr. Philippe Hajj, Head of Retail Banking Division, Mr. Georges Andraos, Head of International Banking Division and Ms. Raida Daouk, Strategy & Development, shared with LAU business students active corporate social responsibility practices and introduced them to the typical organizational structure in banks. This knowledge helps students bridge the gap between the school/university and professional environment. Following these presentations and the interactive Q&A sessions, Fransabank awarded selected students with job shadowing internships in the departments of their choice.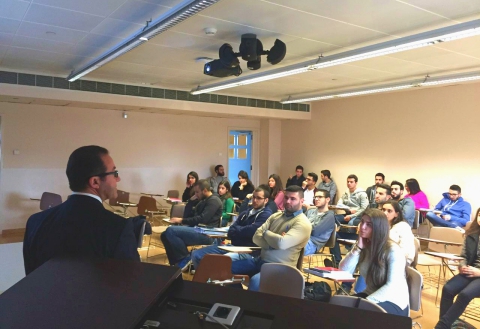 the guest lectures are part of the series of activities that the LAU Adnan Kassar School of Business seeks for building mutually beneficial and strategic partnerships with reputable companies and institutions. Fransabank is a leading group in Lebanon and the region, and through its Corporate Social Responsibility strategy, it is committed to having a constructive role in Lebanon's economic and social development, as it believes in giving back to the Lebanese community, especially by supporting the youth – with the global partnership between LAU AKSOB and Fransabank, a series of cooperation initiatives are being implemented to that end.