Undergraduate and graduate programs
Tools, services and useful info
Overview of Career Opportunities at EY
Presentation by LAU Alumnus and Partner at EY Nadim Demachkieh introducing professional services and their careers.
Mar 06, 2017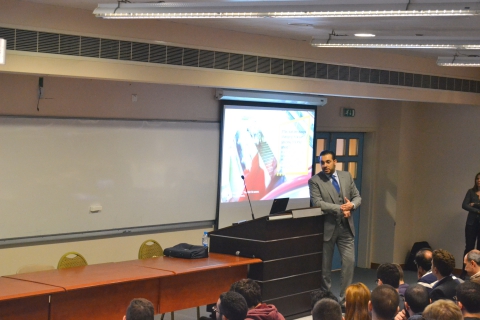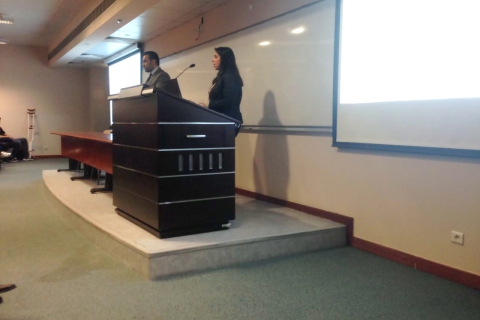 On Monday, February 27, 2017, the Adnan Kassar School of Business welcomed its alumnus, Nadim Demachkieh, partner at EY (formerly known as Ernst & Young), along with Leila Sleiman, campus recruitment lead for Levant and Africa, to introduce the multinational professional services firm and the industry in which it operates to our students in LAU Beirut.
In his presentation, Demachkieh gave an overview of EY's pillar of "building a better working world" and explained the different professional services that the firm provided, which included assurance, advisory, transaction advisory and taxation. He emphasized how integrity, respect and teamwork were EY's main values, explaining that the firm invests in individuals who embody capability and potential with the minimum job requirements
In turn, Sleiman presented the career opportunities provided in EY and walked the students through the process of recruitment for the internship and graduate programs.
The presentation ended with a Q&A session.