Undergraduate and graduate programs
Tools, services and useful info
The Age of Information
Byblos Bank presentation on the importance of big data for banks' marketing and sales actions.
Feb 25, 2017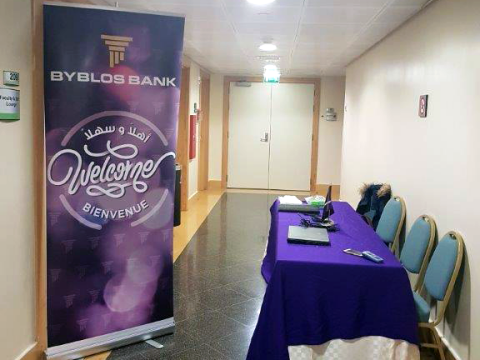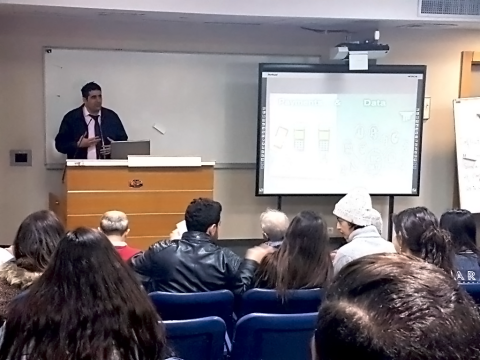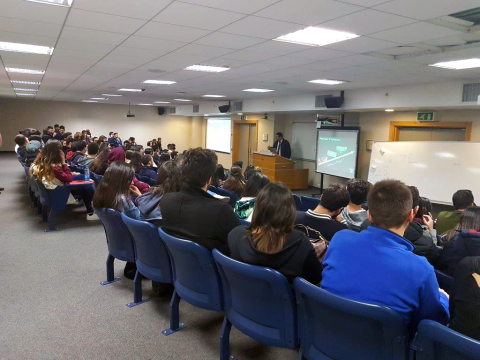 On Wednesday, February 15, 2017, the Adnan Kassar School of Business hosted a presentation by Byblos Bank Cards Product Development Senior Officer Christian Haddad, at the LAU Byblos campus.
In his presentation, "The Contribution of Big Data in Banking: Enhancing Marketing and Sales," Haddad explained to the attendees how crucial data gathering was for customer retention, quality sales lead and the bank's marketing strategies.
Haddad highlighted that having valuable insights using data and Customer Relationship Management (CRM) systems would lead to more effective and targeted product campaigns, and would ensure the customers' loyalty. Verily, collecting big data was enhanced with modern-day technology, which in turn simplified the decision-making process.
Another presentation is set to take place on March 15, in LAU Beirut.