Undergraduate and graduate programs
Tools, services and useful info
AKSOB at Local University Fairs
The Hospitality and Tourism Management team at AKSOB attend local university fairs.
Oct 15, 2018
Faculty and students from Hospitality and Tourism Management attended the local university fairs held at IC, ACS, Wellspring and SABIS on October 4th and 5th, 2018.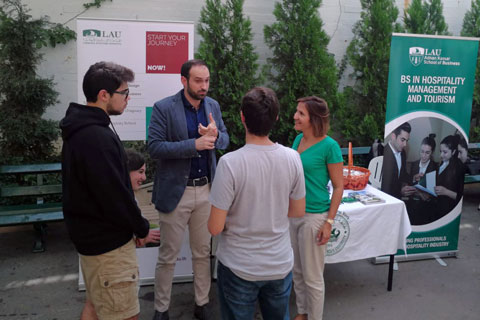 This was an opportunity meet and interact with prospective students, provide them with immediate and personalized responses to their questions, as well as find out more about hospitality management and the application process.