The School Welcomes the AACSB Peer Review Team
Reception and dinner in honor of the team's visit.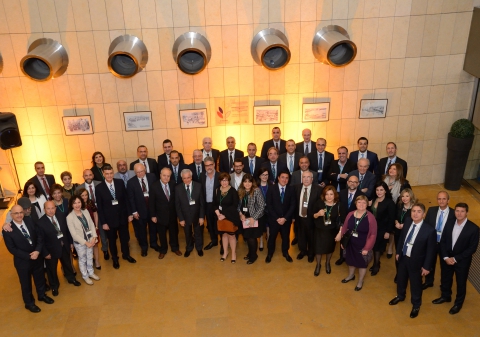 Sunday, March 13, 2016, was not like any given Sunday at the LAU Adnan Kassar School of Business.
The School was full of life and warmth, as it hosted a reception and a dinner in honor of the AACSB Peer Review Team visit. The event gathered LAU stakeholders, including the president, provost, the vice president for Student Development and Enrollment Management, members of the Council of Deans, executive directors, in addition to the School's department chairs, members of the Advisory Board and prominent alumni and friends. The welcome speeches were delivered, respectively, by AKSOB Interim Dean Said Ladki, Provost Georges K. Najjar and LAU President Joseph G. Jabbra, and were all filled with positive messages praising the School's efforts, as it continues to engage its community and impact all of its stakeholders.