Undergraduate and graduate programs
Tools, services and useful info
Three Winners in Stock Exchange Competition
Makram Al Didi, Fadi Zeineddine and L'Emira Mirna Chehab deemed top performers in the BLOMINVEST competition.
Feb 01, 2017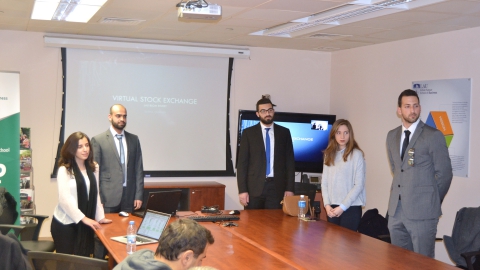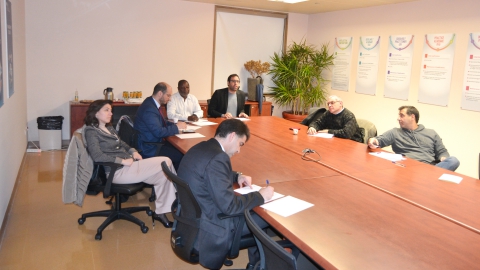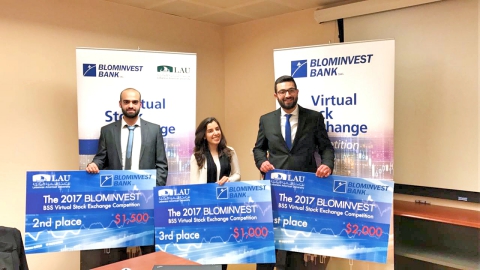 On Friday, January 27, 2017, the five finalists of the BLOMINVEST Virtual Stock Exchange Competition gave their final presentations in front of a jury comprising BLOM Bank executives and AKSOB faculty.
The jury then selected three winners, based on their overall performance in the competition and their oral presentations—Markram Al-Didi in first place, Fadi Zeineddine in second and L'Emira Mirna Chehab in third.
The competition had been launched during the fall 2016 semester, in coordination between the bank and Associate Professor of Finance Bernard Ben Sita, and was open to all LAU students. Training sessions were given prior to starting the competition, and the participants' overall performance was evaluated in terms of adopted strategy, consistency and ranking. The prizes offered ranged from $2,000, to $1500, to $1,000.
Congratulations to our winners and a special thank you to the students Dany Aoude, Hesham El Nasr and Ahmad Ayash who helped in coordinating the final event.