LAU's AKSOB Ranked First in the Top 25 percent Institutions and Economists in Lebanon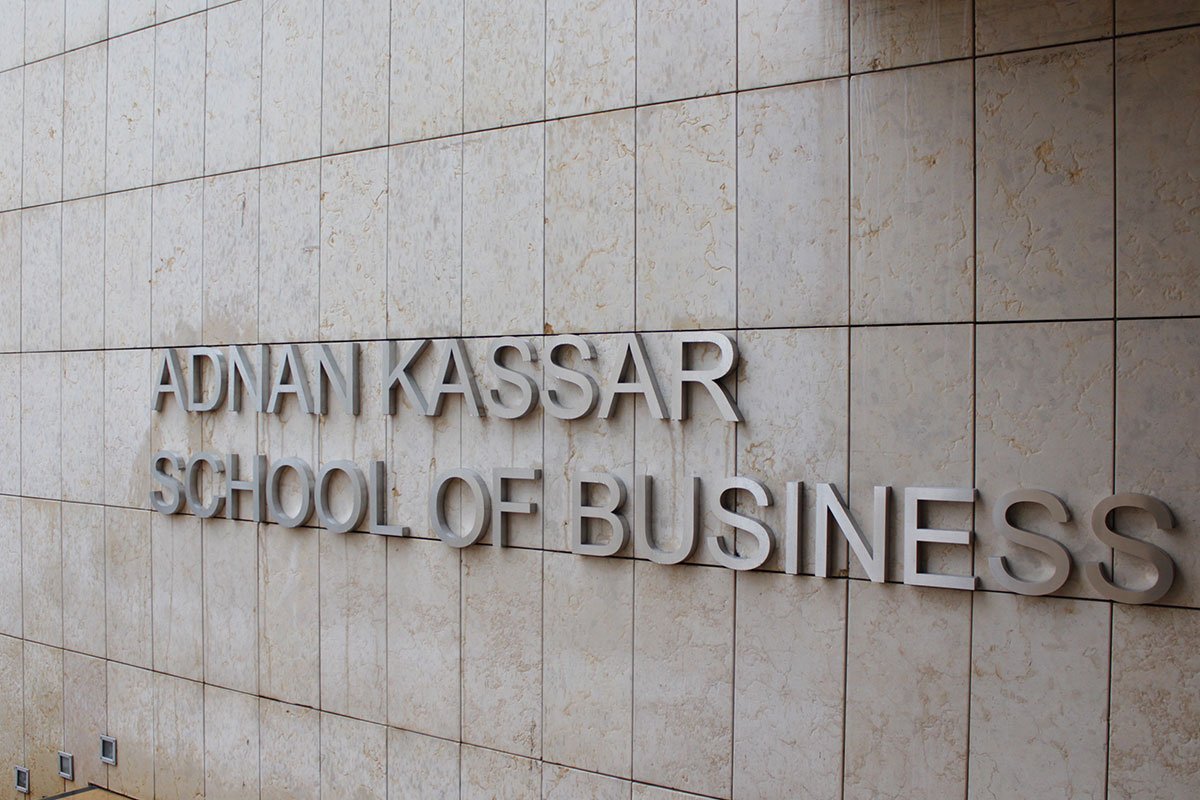 The Research Papers in Economics places LAU's AKSOB at No. 1 in the Top 25 percent Institutions and Economists in Lebanon.
LAU's Adnan Kassar School of Business (AKSOB) placed first in the top 25 percent Institutions and Economists in Lebanon, according to Research Papers in Economics (RePEc), reflecting the quality of its research and the caliber of its faculty in the field of economics.
Based on the research output of the best 10 LAU researchers in economics and finance over the past 10 years, out of 42 authors affiliated with 10 institutions, the ranking positioned AKSOB as the best department of economics in Lebanon.
RePEc, a collaborative effort of hundreds of volunteers in 102 countries, aims at enhancing the dissemination of research in Economics and related sciences. The heart of the project is a decentralized bibliographic database, maintained by volunteer of working papers, journal articles, books, book chapters and software components.
So far, over 2,000 archives have contributed about three million research pieces from 3,500 journals and 5,000 working paper series with over 57,000 authors registered.
Falling in line with AKSOB's vision to be recognized for excellence in research, this is yet another milestone for the AACSB-accredited school.
"This is a great achievement by the Department of Economics and its faculty who work indefatigably to advance the frontier of research and knowledge in all the fields of economics," said Dr. Wassim Shahin, Dean of AKSOB. "Our academic reputation has made its mark in Lebanon and the MENA region placing us in the company of the best and continuously improving universities".
For Dr. Ghassan Dibeh, professor of economics and chair of the Department of Economics, the new ranking attests to the contribution of the faculty to research published internationally and their continued and persistent efforts to engage in important research questions that are both international and regional in their scope.
"I consider this as a collective achievement of a free-spirited community of scholars at LAU," he said.
Associate Professor of economics Walid Marrouch, who has systematically made the top 25 percent list of authors in RePEc's database, expects that LAU will soon hold the top position for all researchers across all years in the field of economics and finance if this trend continues.
"It's a testament to the valiant effort made by LAU's AKSOB faculty members, especially at the Department of Economics, since the journey to the AACSB accreditation began around 10 years ago," he said.
This ranking comes on the heels of another study, the Times Higher Education (THE) Subject Rankings which placed AKSOB's Business and Economics programs at No. 1 in Lebanon.