Undergraduate and graduate programs
Tools, services and useful info
Call Them Talented Strategists
Three teams from AKSOB make it to the top in the international business simulation game, Capsim.
Dec 20, 2015
Strategic management is the driving force of businesses and their success; it involves the creation, monitoring and continuous analysis of a comprehensive plan toward an ultimate vision.
Senior business students at the LAU Adnan Kassar School of Business manifested excellence, managerial savviness and strategic talent, by competing and winning in an international simulation game provided by Capsim, as part of the strategic planning and policy formulation course — MGT420.
The Capsim simulation, acclaimed world-wide, enabled students to gain hands-on experience and provided them with a platform to apply acquired knowledge, tackling major business functions such as R&D, HR, marketing and finance – The teams were required to manage a virtual company for eight consecutive weeks, and the aim was to achieve and sustain a competitive advantage by making calculated steps in all the aforementioned functions.
Three teams from AKSOB, supervised by Drs. Silva Karkoulian, Josiane Fahed-Sreih and Wissam Al Hussaini respectively, managed to rank in the highest decile in the highly competitive race against more than 2800 teams from around the world.
Congratulations to the winning teams.
Team Andrews - Supervised by Dr. Silva Karkoulian: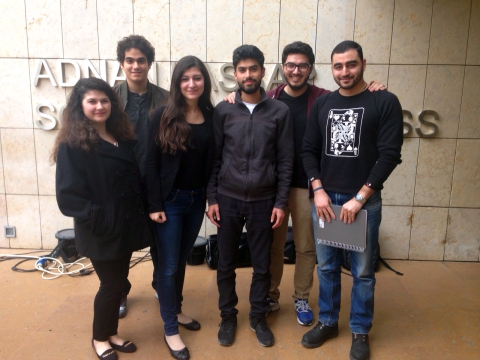 Ibtissam Hallak
Reem Kebbe
Mosbah Shehab
Sameh Amer
Sinar Knayzeh
Maurice Sehnaoui
Team Baldwin - Supervised by Dr. Wissam AlHussaini:
Omar Maghawri
Mohammad Omar Charafeddine
Abdul-Rahman Dalbani
Karim El Daoui
Mazen Al Saadi
Mohamed Karim El Jamal
Team Andrews (LAU Byblos) - Supervised by

Dr. Josiane Fahed-Sreih: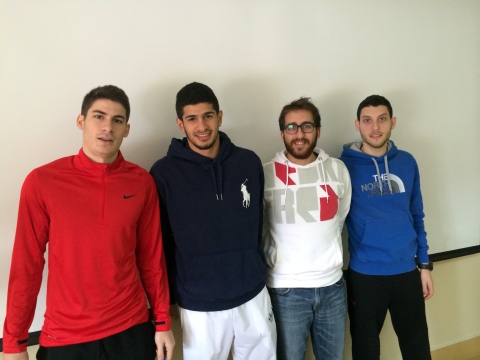 Guy Abi Antoun
Hossep Boyadjian
Jean Assi
Fouad Saba