Undergraduate and graduate programs
Tools, services and useful info
Training, Completed
PMI and Fattal Group graduation ceremonies for summer interns.
Sep 07, 2016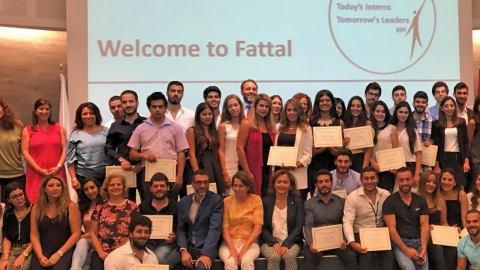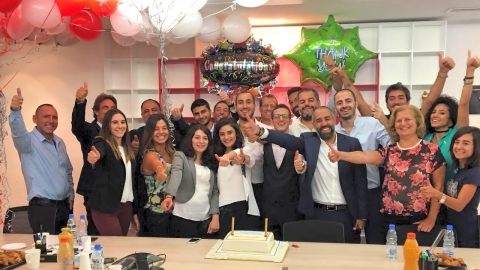 As a yearly tradition, Philip Morris International (PMI) and Fattal Group have each organized a graduation ceremony, following students' completion of a two-month summer training.
This year's ceremonies both took place on Friday, August 26 – the PMI event was initiated by a word from HR Director Hani Aoun and Marketing Director Pierre Battikha, who asserted the interns' ability and potential in assuming full-time employee responsibilities; subsequently, the interns presented their work, experience, achievements and skills developed. LAU interns, Nathalie Rafeh and Edouard Sader, prepared a thank you video and offered the HR director a certificate of appreciation. During the Fattal Group event, following the welcome speech from the HR director and the word from Chair Hubert Fattal, the students were offered certificates of participation in recognition of their successful completion of the internship program, and in turn, they presented the chair with a trophy showing their gratitude.
Ms. Nadia Azzam attended the events to support our students and represent the School – In her thank you note, she stressed on the importance of this exposure to students and companies alike.
The Adnan Kassar School of Business considers practical learning as a priority in the students' formation and development. In order to be well integrated in the professional world upon graduation, undergraduate students at AKSOB are encouraged to explore work in the industry of their choice.
The Career & Placement Office at the School has established favorable bonds with the job market, allowing for internship opportunities across a large number of multinational, regional and local firms, which are constantly welcoming LAU interns. Through their training, the companies support the students in getting industry exposure and gaining the skills that complement classroom learning.
Photos courtesy of Ms. Nadia Azzam