Undergraduate and graduate programs
Tools, services and useful info
Going Back in Time
Hospitality students explore the national museum's rich collection of artifacts from ancient cultures.
Mar 31, 2017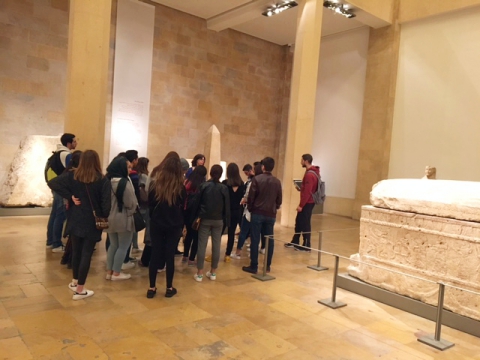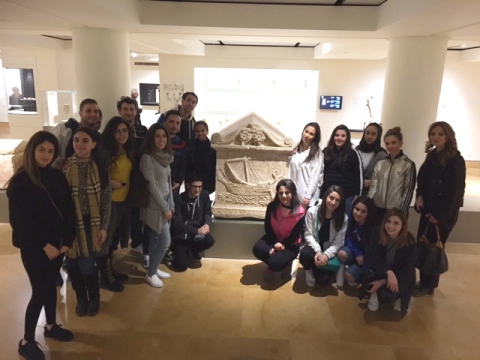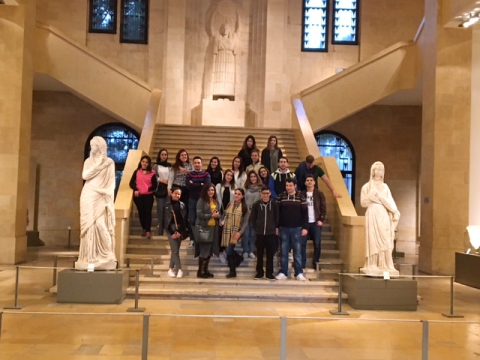 On Friday, March 17, the students of the Tourism Economic & Cultural Impact (HOM321) class visited the National Museum of Beirut for a tour organized by hospitality management faculty member, Fadila Maraouch, in collaboration with officials from the museum. The appointed guide informed the students about the meaning and significance of the priceless artifacts dating from the prehistorical times, Bronze and Iron ages, Hellenistic, Roman and Byzantine periods, up to the Arab Conquest period.
The trip allowed students to visit the newly renovated underground gallery, which reopened on October 7, 2016, due to collaborative efforts between the Lebanese Ministry of Culture and the Italian Government. The gallery showcased funeral-related art and practices composed of 31 magnificent Phoenician sarcophagi — coffin made of stone — a fresco depicting Mary the mother of Jesus dating back to circa 240 C.E., naturally preserved mummies from the Qadisha Valley and an entire frescoed tomb from Tyre.