Undergraduate and graduate programs
Tools, services and useful info
Dr. Wissam AlHussaini Presented with LAU Excellence in Teaching Award for AY 2015-2016
The assistant professor of management gets recognized for his impact and inspirational influence following University-wide assessment process.
Sep 30, 2016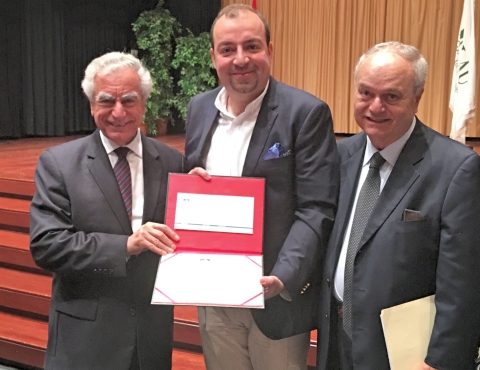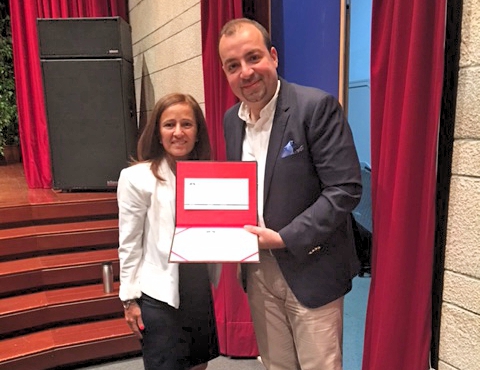 The Excellence in Teaching Award was launched by LAU to promote teaching quality and distinguish exceptional academic staff who are making noteworthy contributions to the students' learning experience. Dr. Wissam AlHussaini, assistant professor in the Department of Management Studies at the Adnan Kassar School of Business, and Dr. Gabriel Bazi, assistant professor in the School of Engineering, were both deemed winners for the academic year 2015-2016. They received their awards from LAU President Dr. Joseph Jabbra and Provost Georges Najjar in a ceremony held for current and new faculty members, on September 24, 2016, at LAU Byblos.
The assessment process had been initiated with nominations of faculty members from the dean and chair, within each of the seven schools. The nominees were then evaluated based on criteria set by the University, which included teaching impact, teaching philosophy, innovation in the classroom and student evaluations. The award recognizes the teacher who has impact and inspirational influence on students, and who contributes greatly to the student-centered environment that LAU endorses.