Undergraduate and graduate programs
Tools, services and useful info
LAU Gains Recognition in International Internal Audit Event
Adnan Kassar School of Business student among team to win first prize at the Institute of Internal Audit USA International Conference.
Oct 11, 2016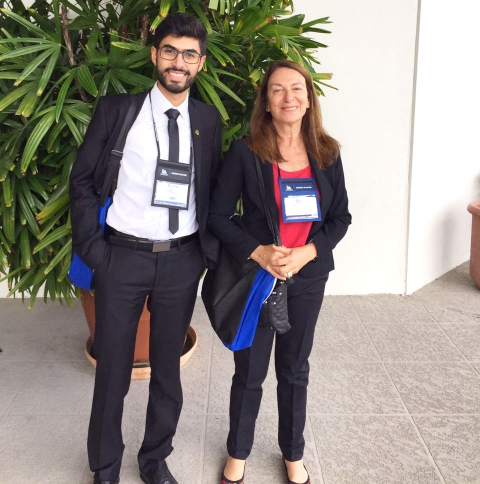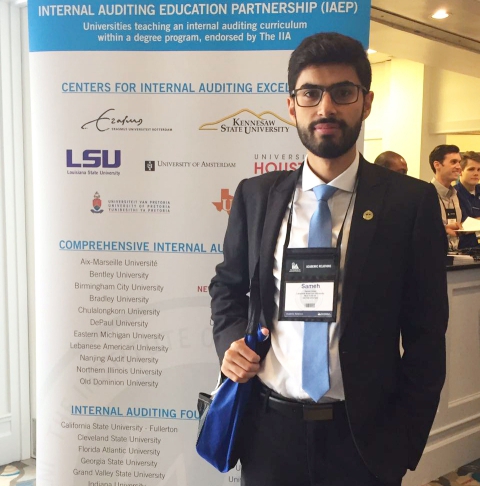 The Institute of Internal Audit (IIA) USA organizes the annual "Networking and Leadership International Conference" that hosts coordinators and students of the Internal Audit Education Partnership (IAEP) program offered in different universities in the U.S. and around the world. Every year, the coordinators meet to discuss the IAEP program curriculum and development, and selected students get to attend leadership workshops offered by employers from several prominent American companies.
In this year's conference that took place on September 18-20 in Orlando, Florida, the LAU Adnan Kassar School of Business—the only business school in the MENA region that offers the program—was represented by Ms. Janine Zakka, lecturer of accounting and coordinator of IAEP at the School, accompanied by student Sameh Amer.
During the conference, the students were grouped in 12 teams and were given an internal audit case study. The teams presented their case studies to the coordinators and employers, and upon assessment, the employers awarded the first prize to the team in which Amer took part. Zakka was proud of Amer for contributing to the winning team as, according to her, it was a great achievement that provided exposure and recognition to AKSOB and LAU at large.
The IAEP program offered at LAU AKSOB is tailored for both graduate and undergraduate students.
Students with a base in accounting complete three required courses to receive the IAEP certificate, which is awarded annually.
To know more about the program, please contact Ms. Janine Zakka