Undergraduate and graduate programs
Tools, services and useful info
The Role of Higher Education in Supporting Volunteerism
Dr. Silva Karkoulian represents LAU AKSOB and introduces the School's civic engagement program in panel discussion organized by NGO Beirutiyat.
Jul 01, 2016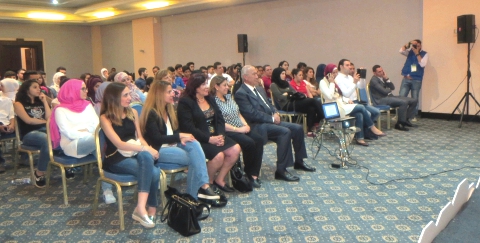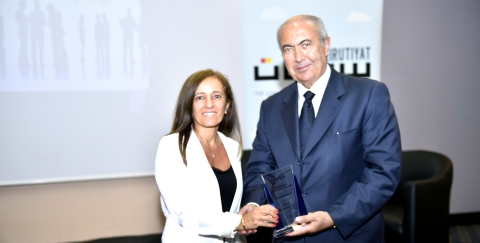 Every year, Beirutiyat – Initiative founded by the Makhzoumi Foundation, a private Lebanese NGO – organizes the "Ramadaniyat Beirutiya", a social and cultural festival that brings together the wonderful city of Beirut and all areas in Lebanon.
This year, LAU AKSOB was invited to be part of a panel discussion, within the Ramadaniyat festival events, on June 23, where the role of municipalities and higher education in volunteerism support was discussed. Representing AKSOB, Dr. Silva Karkoulian, chair of the Department of Management Studies, discussed the successful integration of civic engagement in the BS in Business program and the important role that the School played in this regard.
Karkoulian introduced the program initiative and development – a joint effort between AKSOB and LAU's Outreach and Civic Engagement Office – to an audience of volunteers, university faculty members, as well as high school and university students. As an integral part of the University and School's missions, the program was designed and implemented as a core requirement for undergraduate business students to allow them to bond intellectually and emotionally with their community through guided volunteering activities, and to develop the necessary skills and mindset that will lead them to become responsible and engaged citizens.
Karkoulian further elaborated on the program and its educational benefits, highlighting the fact that it allowed around 650 students to serve the community through the "Civic Engagement" course, every year.
The course has proven to be extremely beneficial, especially with the rise of the refugee crisis in Lebanon and worldwide. In a world where humanity has failed, LAU business students work hand-in-hand with NGOs focusing on diverse causes, to serve our beloved Lebanon. Karkoulian also explained the program's process, while discussing its impact on students and the network of NGOs with which AKSOB had established partnerships.
Concluding the event, Dr. Fouad Makhzoumi, president of Makhzoumi Foundation, awarded Karkoulian a trophy as a recognition for being a distinguished panel speaker.