LAU Signs MOU with the International Center for the Education of Islamic Finance in Malaysia
LAU and INCEIF enter into an agreement to offer students joint certificates in Islamic finance.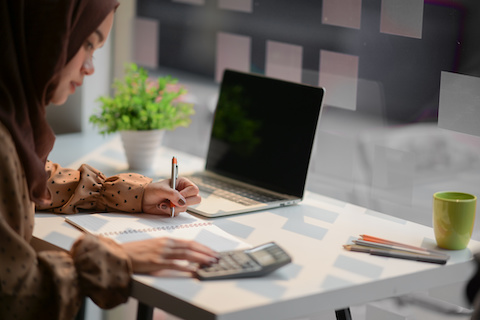 LAU has signed a memorandum of understanding (MOU) with the International Center for the Education of Islamic Finance (INCEIF), offering students professional joint certificates in Islamic finance.
Through distant learning, the students will be able to specialize in different areas including Islamic Capital Markets, Shariah in Islamic Finance, Islamic Banking and Islamic Wealth Management. The mode of study will be online with optional face-to-face tutorials for a period of 14 weeks.
Ensuring LAU's Adnan Kassar School of Business(AKSOB)'s programs and courses address the requirements of this growing field, Dean Wassim Shahinspoke about the importance of introducing Islamic finance, so-called Shariah Compliant, at LAU "be it in courses or minors, all the way to a separate undergraduate or graduate degree."
In this spirit, AKSOB has decided to issue certificates in the field of Islamic finance in conjunction with international centers of excellence. "This motivated the relationship with INCEIF operating in Malaysia and becoming the premier center of the education of Islamic finance in the world," Dr. Shahin said.
Set up by Bank Negara Malaysia in 2005, INCEIFhas been mandated to develop and nurture talent and experts in the Islamic financial services industry by offering postgraduate studies in Islamic finance. The university – accredited by the Association to Advance Collegiate Schools of Business (AACSB) – aims to be a leader in Islamic finance through excellent teaching, research and thought leadership while bridging both academia and industry.
"This MOU gives LAU exclusivity in Lebanon to offer these joint certificates while bringing the latest in the field to the Lebanese market and to those interested in this type of academic relationship," Dr. Shahin added.
Hoping that the agreement will bring about additional activities ranging from joint conferences, seminars to possible academic cooperation, Dr. Shahin considers this the beginning of a new milestone.
"We wish for this venture to give visibility to LAU in general and AKSOB in specific while providing the proper backing to its programs by one of the most well-known Islamic finance institutions of higher education in the world," he said.
The agreement speaks to one of the pillars set out in LAU's Third Strategic Planto move in the direction of transforming LAU to a university without borders. This pillar seeks to put the university on the path of expanding its academic and professional impact beyond Lebanon, into the region and further afield.