Department of Economics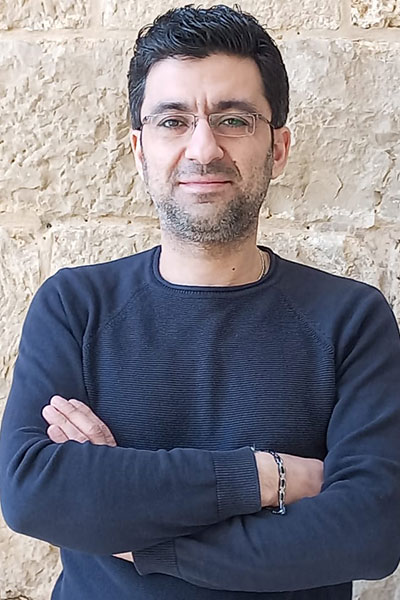 As Chairperson of the Department of Economics at the Lebanese American University, I am pleased to extend a warm welcome as you explore our website. Our department is one of the leading departments of Economics in the Middle East. Our faculty and students alike share a commitment to deploying cutting-edge theoretical and empirical methods, diligently working to untangle intricate economic research questions and influence policy discourse. We encourage you to immerse yourself in our vibrant intellectual environment by exploring our faculty members' pages and their compelling publications in prestigious peer-reviewed journals.
Our faculty members have honed their expertise in some of the world's most reputable universities, their experiences shaping the diverse intellectual environment that the LAU Department of Economics prides itself on. Many are beneficiaries of external research grants, and active collaborations with acclaimed economic research institutes and think tanks, both locally and internationally, which underscores our commitment to cultivating a global academic perspective.
Our department's mission extends beyond merely equipping B.Sc. Economics students with analytical and problem-solving skills. We strive to mold well-rounded, innovative thinkers and thought leaders who can navigate and excel in the increasingly complex realm of economic analysis.
In our M.A. in Applied Economics program, we ensure that our students acquire a robust quantitative foundation and practical skills essential to economic analysis. Along with a thorough understanding of advanced microeconomics and macroeconomics, students become adept in advanced empirical tools, enabling them to conduct micro and time-series econometric analysis, which is crucial in academic and industry-oriented research.
Through local and international collaborations, our students gain invaluable exposure and insight into real-world economic problems and policy challenges. These experiences and our rigorous curriculum effectively prepare our graduates to thrive in prestigious Ph.D. programs worldwide and across various career trajectories in the public and private sectors. We take immense pride in our recent graduates, who have secured commendable positions in academia and industry despite the challenging circumstances in Lebanon.
As you navigate through our website, I invite you to learn more about the exciting opportunities that our department offers. I am confident that the Lebanese American University's Department of Economics is the place to nurture your intellectual curiosity and transform it into impactful economic knowledge and insight.
Ali Fakih, Ph.D.
Chairperson, Department of Economics
Why Study Economics?
Below is a video by the American Economic Association explaining what a career in Economics is about and what it has to offer to students.
News & Activities
View all news